All of our awesome fans who have been keeping up with our blog will be familiar with Bella Nae by now. And if you haven't checked our blog recently, you can learn about her here.
Since that post only 4 days ago, we have some huge Bella Nae news for you: This Friday, March 8th, Bella Nae is performing live at the Fillmore in Silver Spring, Maryland with hip-hop / rap artist Machine Gun Kelly (BadBoy / Interscope Records).
Surely by now you've listened to our sampling of Bella Nae's Music, and her unique blend of urban R&B and pop has left you craving more, which fans in the DMV area can now get when Bella hits the stage.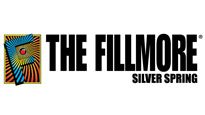 Don't miss out on this incredible opportunity to see Bella Nae live with MGK. The show is set to start at 8:00PM on Friday, March 8th. You can get tickets here.